I've been rather serious for a while and so I decided to do something more shallow and playful today.
I'm also totally unable to achieve anything even half mindful since I'm dead tired, my head aches and I've consumed more chocolate during the past two days than over the past 12 months.
So, inspired by the unearthly prettiness of Jude Law in the movie
Holiday
, which I watched yesterday I'm going to present to you a more or less - probably less - coherent list of people who I think are exceptionally good-looking.
My homosexuality is a well-known fact but it doesn't mean that I'm not capable of respecting masculine beauty as well. Thus we'll have a bunch of gorgeous human beings from both genders in no particular order.
I might as well start with
Jude Law
as I already mentioned him. I honestly can't bring myself to understand how a man can look so incredibly beautiful. And even though he looks amazingly stunning in photographs, I think that in films his attractiveness sort of multiplies.
I'm not sure if I could actually make it without passing out if I saw him like actually alive and breathing before my eyes.
There's a funny story related to this piece of angelic beauty, too.
My friend's dad was on a plane from somewhere to Finland. Apparently he was on the business or first class, and yes Jude Law himself was on that same flight. Being all heterosexual and married with three children, even my friend's dad spent his trip thinking how extraordinarily beautiful Mister Law was.
Then we have another British actor, or actress to be precise,
Carey Mulligan
that is. She's been in
Doctor Who
,
Never Let Me Go
, and most recently,
Shame
. Her beauty is very ethereal sort of beauty in a way. And I just think that she's generally realllly cute. And a great actress as well.
Clemence Poesy
is an actress and a model from France. You probably remember her from Harry Potter films, in which she played the beautiful half-Veela Fleur Delacour who later married the oldest of Weasley siblings, Bill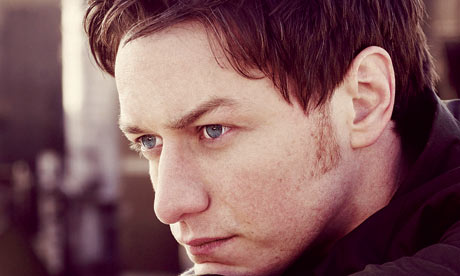 Here we have
Mia Kirshner
, best known as Jenny from
L Word
.
And since I already promised to have an eye for male beauty as well, I give you James McAvoy from e.g. X-Men: First Class, Atonement and Last King of Scotland.
Then Joseph Gordon-Levitt from Inception, 500 Days of Summer and 10 Things I Hate About You.
And
Matthew Gray Gubler
from
Criminal Minds
.

But now, back to ladiessss....
Marion Cotillard
stole my heart as Edith Piaf in
La Vie En Rose.
You might also remember her from
Inception
and
Midnight in Paris.
Even though I'm not as fond of
Kate Winslet
as I used to be there's no denying that she was one of my first ever girl crushes as Rose in
Titanic
.
Juno Temple
is a young and talented British actress from
Mr Nobody
and
The Three Musketeers
, for example.
And she's extremely cute.
My opinion on
Emma Watson
's acting skills isn't particularly high but this blogpost isn't about them, is it?
I'm also not sure whether
Keira Knightley
is one of my favourite actresses, but she sure as hell has got the looks.
I find your lack of pants extremely distracting, dear.
How about Zooey Deschanel?
She starred in 500 Days of Summer and is now acting in a TV series, New Girl.
Unfortunately she's not naked today.
Or
Olivia Wilde
for that matter.
And don't even let me get started about
Scarlett Johansson.
As you most likely see, I'm starting get even more tired than I was when I started making this post (you can deduce this from my inappropriate comments that are mostly related to nakedness of or the not-nakedness of certain females). So, um, yeah. I'm just gonna wash my teeth now and go to bed.